Laura Sneider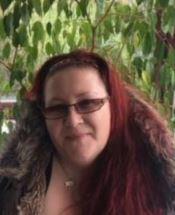 Committee Member
Laura was appointed to the Committee in December 2018 to fill a casual vacancy.
Having 'married' into the area Laura has lived here now for 13 years. With many family and friends in the local neighbourhood, she was keen to help promote the health and wellbeing of the community. She is the Association's representative to the Glasgow and West of Scotland Housing Forum, as well as a Calvay Community Volunteer, where she helps to plan and run the community activities.
In her spare time Laura enjoys attending many of the craft classes available in the Calvay Centre.