Rebecca Howden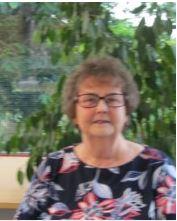 Treasurer
Rebecca joined the Committee in 2013 and has embraced as many training opportunities as she can. In fact, Rebecca has just successfully completed the SQA in Governance, meaning she is the second of the Association's Committee Members to complete this formal qualification. Rebecca has lived in the Calvay area for 37 years and decided to join the Committee to find out more about what was going on in the area. Rebecca is retired and is a volunteer at the Calvay Centre.
Rebecca enjoys volunteering and has done so for many years, you can see her in and around the Calvay Centre on a regular basis, she even helps run the cafe! Rebecca enjoys meeting new people and socialising in different clubs within the centre.
Rebecca was elected as the Association's Treasurer in September 2019.